Regular price
Sale price
$17.95 USD
Unit price
per
Sale
Sold out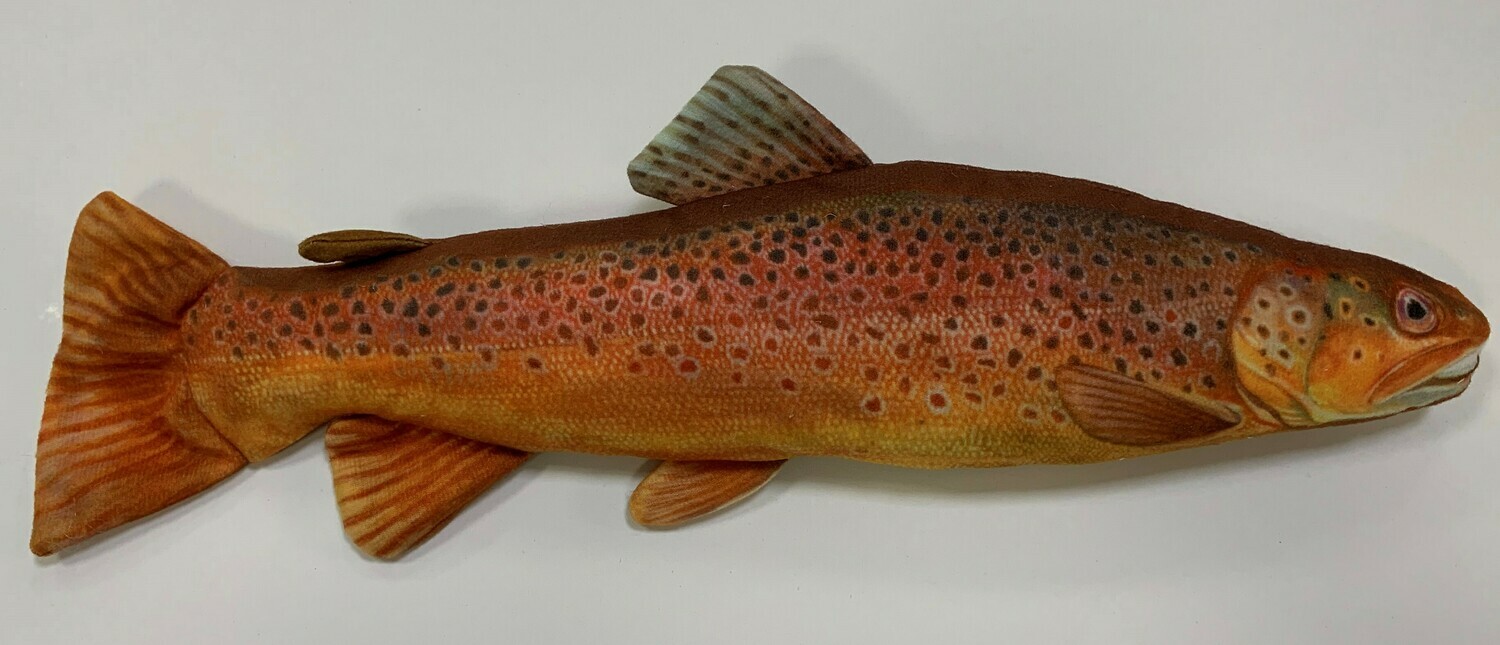 How the heck do FishTargets work, anyway?
A native trout of Europe, the widespread Brown Trout was introduced to North America in 1883 and eventually to South America, Africa, Asia and Australia.  It is today one of the most sought-after fish by fly fishers.
These fish have a reputation as being more difficult to catch than other trout, but due to its abundance, is a popular species.  In that they can be elusive, they tend to grow older and larger that other stream trout, and can be predacious of smaller fish.  They vary in size according to the environment in which they live and the available food source.  They are known to reach 40 lbs., but fish over 10 lbs. are quite exceptional, with fish of one pound being a nice fish.
Brown Trout have a reputation as aggressive predators.  They feed on both aquatic and terrestrial insects as well as mollusks, crayfish, and other fish.  Larger Browns are known to feed on frogs, birds, mice and other small animals, but not as a "steady diet."
FishTargets Brown Trout. Includes 4 FishTargets flies/hooks.
4" X 13.5"  9 oz.
Materials

All new material polyester fibers. This product meets ASTM toy safety standards.
Care Instructions

Surface washable only. Air dry.
Share
View full details