Regular price
Sale price
$17.95 USD
Unit price
per
Sale
Sold out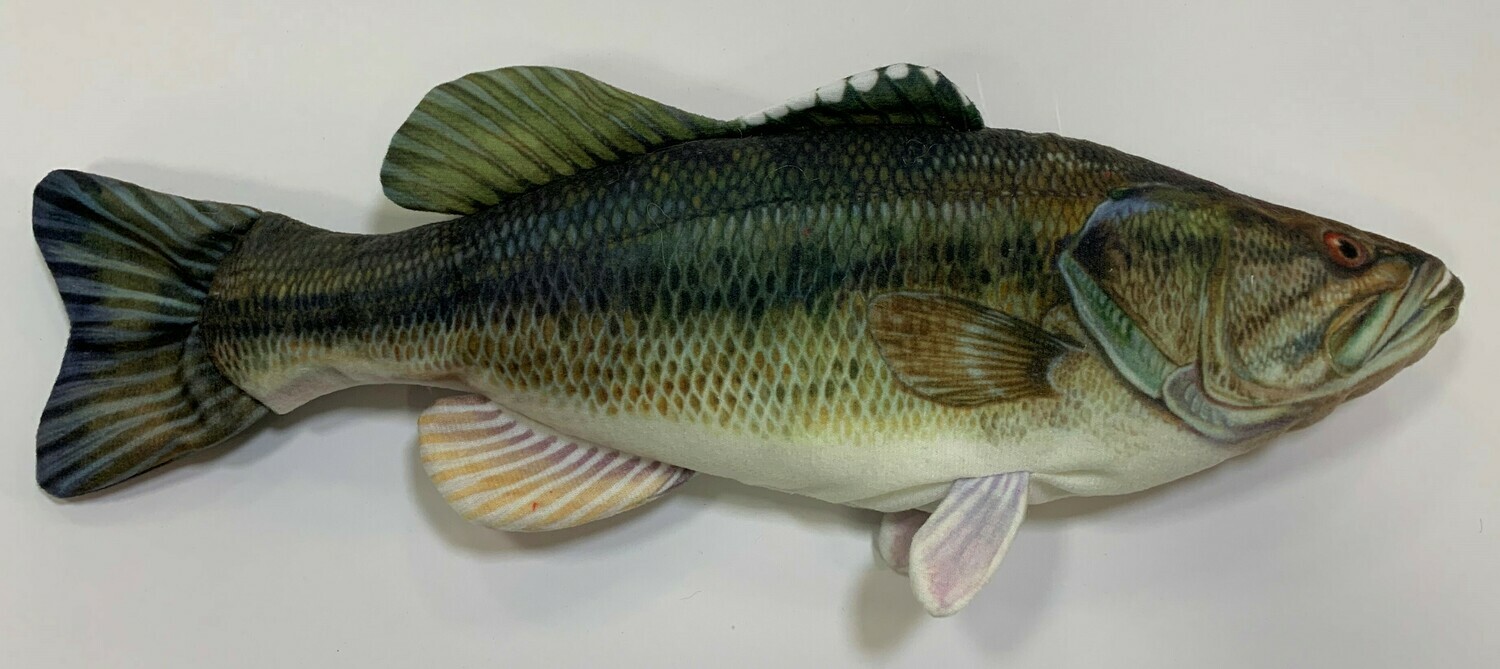 How the heck do FishTargets work, anyway?
The Largemouth is one of North America's most popular gamefish.  In addition to being readily available in all 50 states, they are generally easy to establish in a variety of habitats.  They are usually found in adequate to abundant numbers, and are relatively easily caught by a variety of methods and nearly year-round.
Largemouth (also called Black Bass) are distinguishable from their cousin, the Smallmouth, by having a larger mouth (vs. "small mouth"), the dorsal fin is distinctly separated into two sections (Smallmouth have one continuous fin), and the color is darker, greener (vs. a bronze to brownish color on "Smallies"). 
Largemouth thrive in mostly shallow, weedy lakes or slow moving, larger rivers, or backwaters.  They are most often caught in water less than 20 feet deep, thus making them easily available to anglers, and don't often stray too far beyond rooted vegetation.
They are known as strong, aggressive fish, willing to hit a variety of lures with speed and force.  A popular early season quarry, Bass protecting spring spawning areas are particularly respected for their reaction to threats to their nests.  At this time, the largest fish can be vulnerable to proper angling approaches and surface to shallow imitations often result in aggressive strikes.
FishTargets Largemouth Bass. Includes 4 FishTargets flies/hooks. 4" X 13.5"  9 oz.
Materials

All new material polyester fibers. This product meets ASTM toy safety standards.
Care Instructions

Surface washable only. Air dry.
Share
View full details